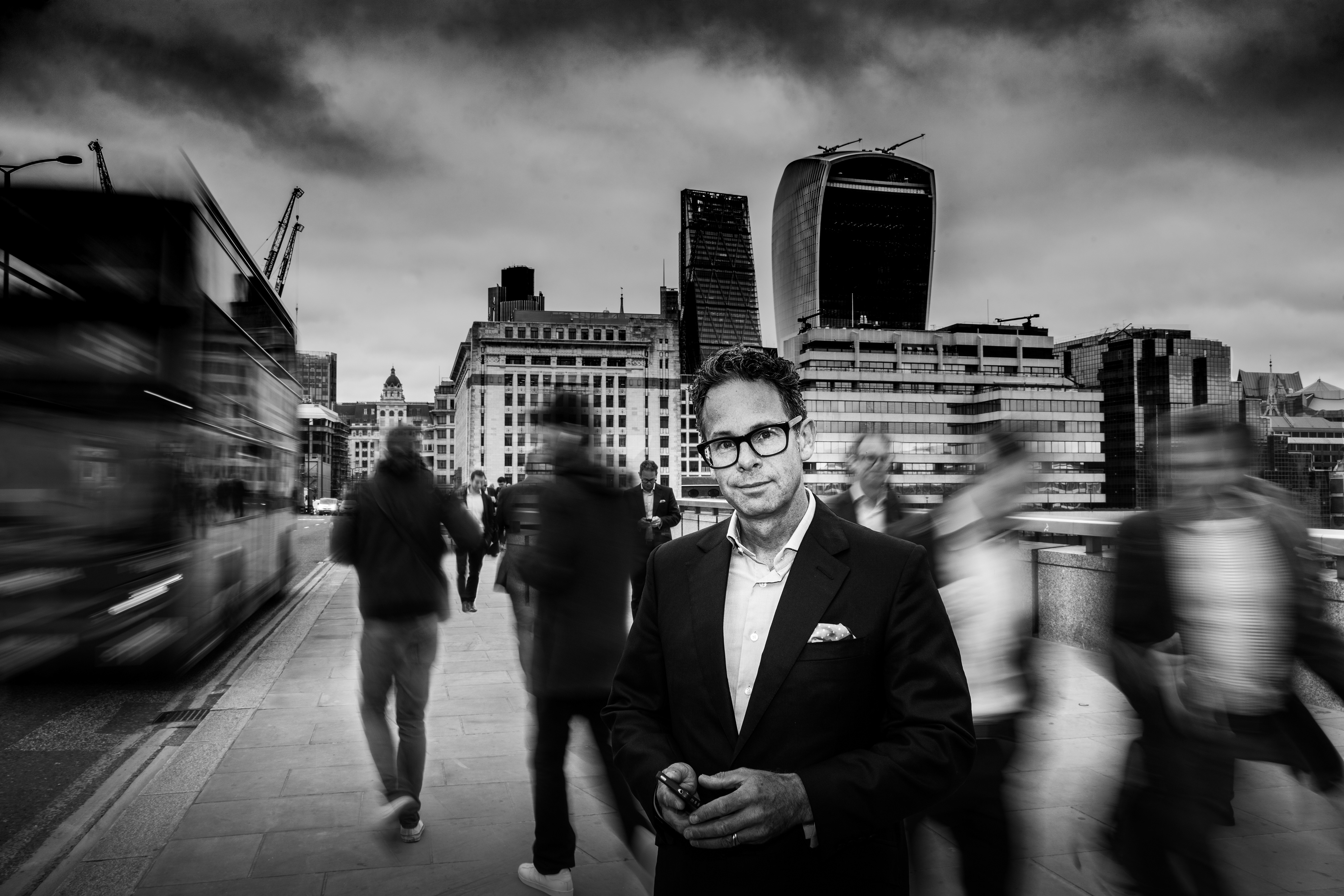 It's not always easy to appreciate the work that goes into creating an image, so I thought I'd use my 'In the picture' page to illustrate the different techniques and levels of work that go into creating some of my images.
The subject of this photograph, Peter Holland, commissioned me to create a series of portraits for his sales management consultancy website.
Peter wanted an image that showed him as the one person you could rely on to get the job done when everyone else was losing control. I came up with a concept for an image that would show Peter as "The Calm Amongst the Chaos".
The idea was to place Peter in a setting where the background spoke of business, Peter would be frozen still in the foreground whilst all around him people and traffic would be blurred as if rushing by. After some searching for a suitable location I chose to locate the photograph on London bridge.
London bridge was a great location as the skyline in the background is dominated by a couple of The City of London's newest, but instantly recognisable buildings. This meant that the viewer would immediately associate the image with London's financial centre and big business.
To create the blurring of the traffic and pedestrians I would have to use a long exposure setting, this meant that a tripod would be absolutely necessary. London bridge proved to be an ideal location again as it has a wide footpath where I could set up my tripod without blocking off the pedestrian traffic.
London bridge is also a very busy bridge with lots of vehicular and pedestrian traffic so it provided me with plenty of opportunity to get the shots I needed. I say shots rather than shot as even though it is a busy bridge it wasn't so busy that one image would create the overall effect I was looking for.
In all I took around 50 long exposure images and selected from them the images that would create the effect I was looking for when comped together with a single image I had taken of Peter on a faster shutter speed in order to keep him crisp and in focus.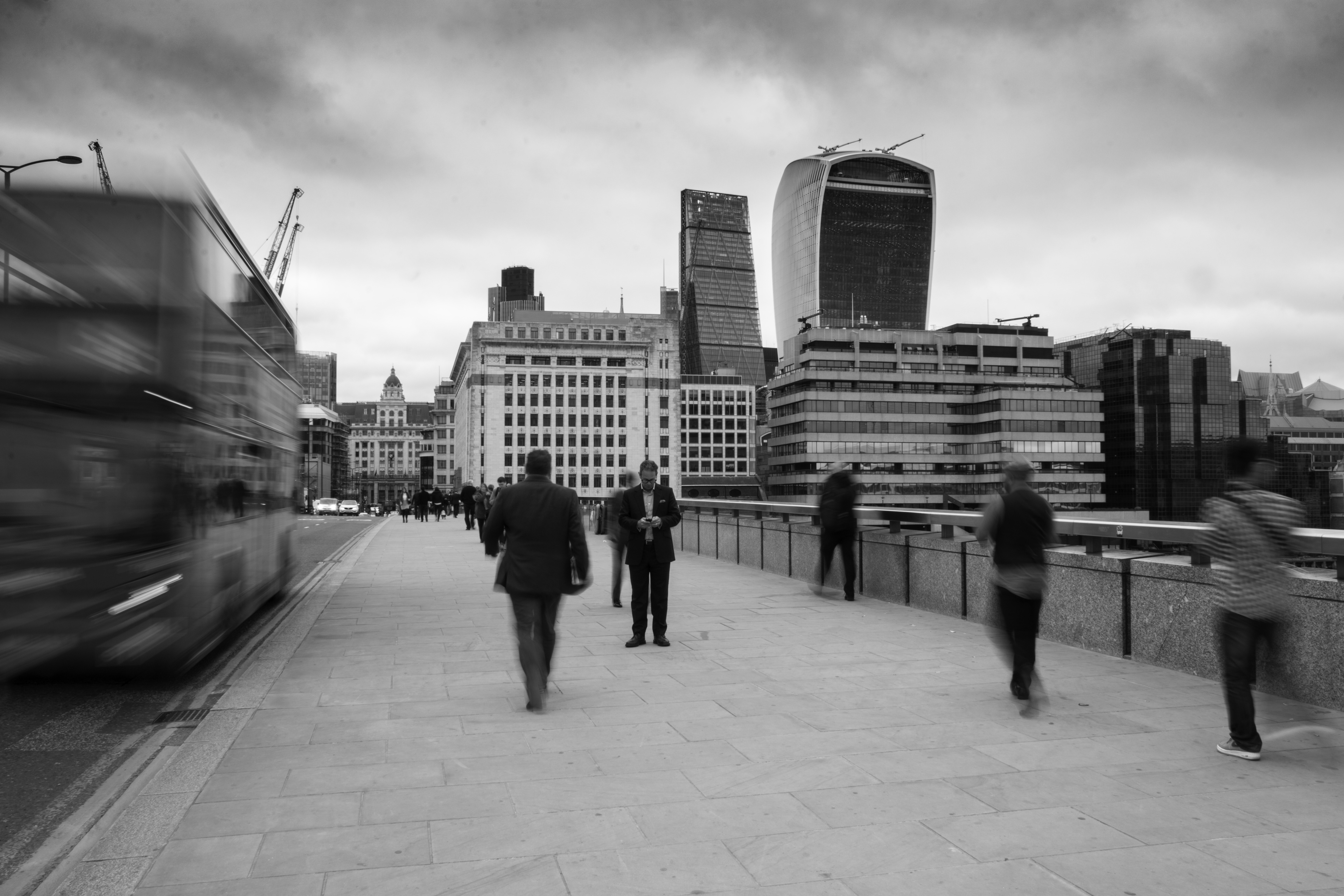 The above image is the base image that I chose to make the image from. I liked this one as it had a London bus in it giving it another recognisable symbol that would connect Peter with London and it's business centre. I also had captured Peter in the background something that I thought would be good fun, if I added Peter in to the image a few times.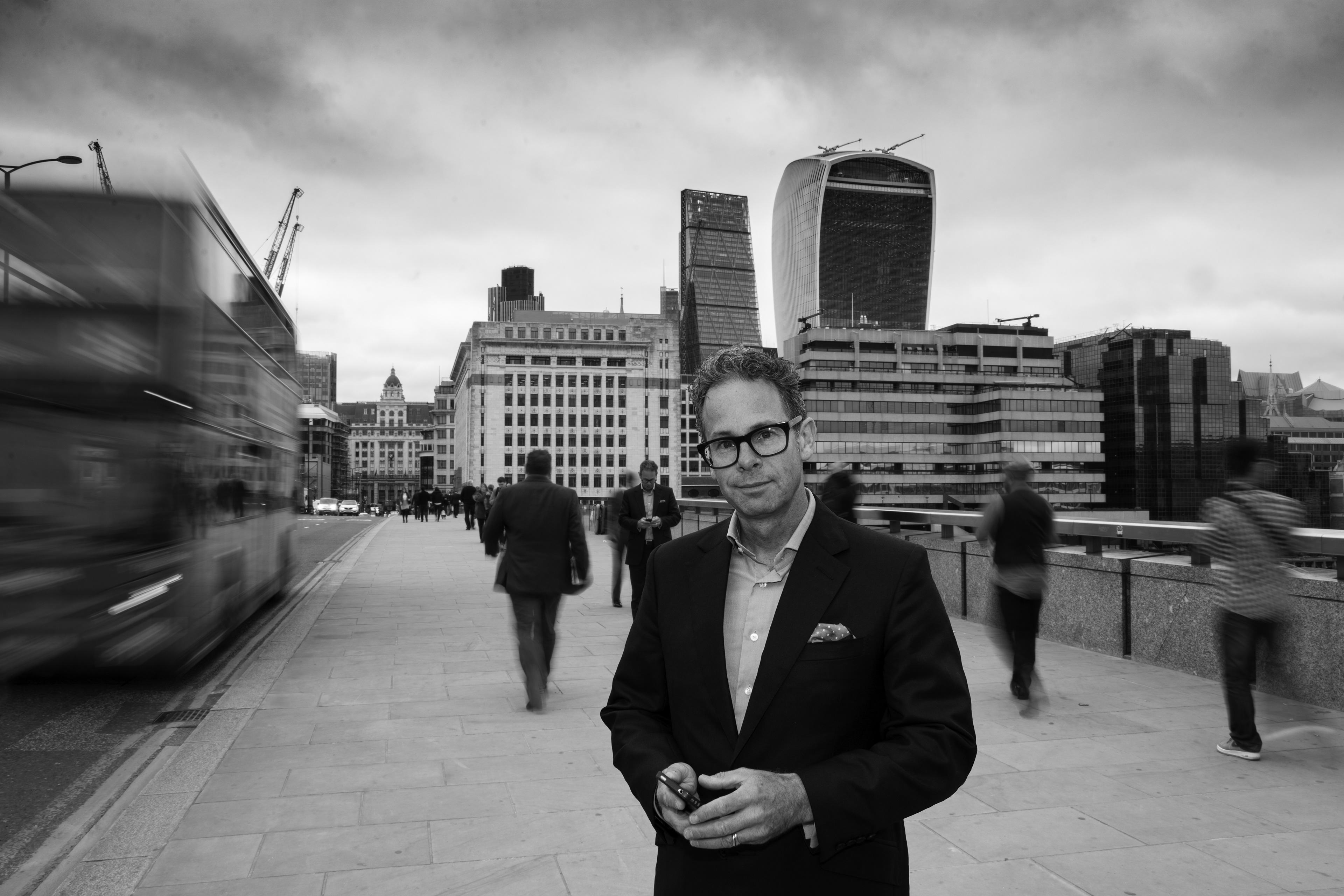 I selected an image of Peter to add to the foreground as the focus of the portrait.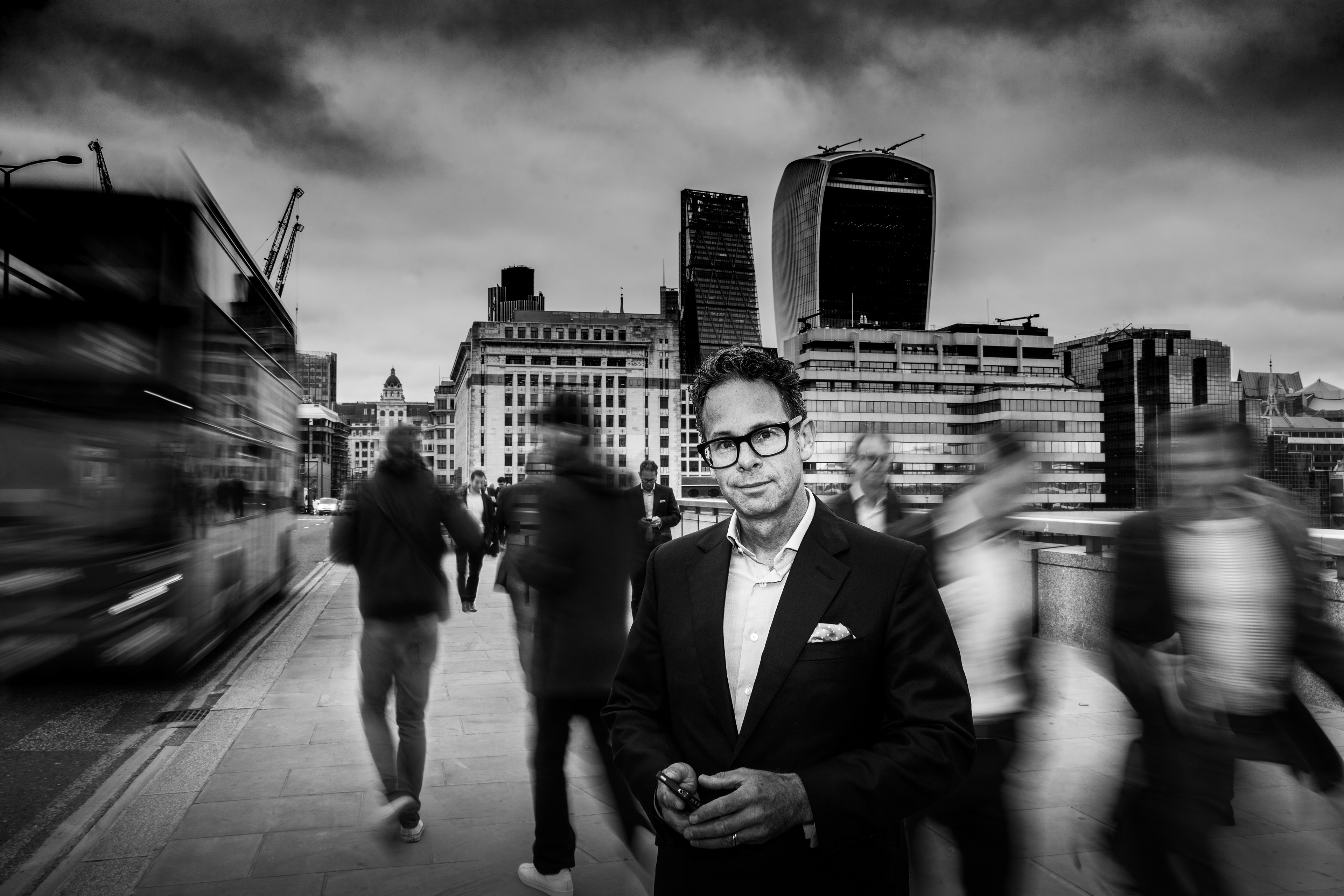 I then added in the extra pedestrians to create the overall image and the look of "The Calm Amongst The Chaos"